Nº5 redesign and collateral
We've been working for Nº5 Cavendish Square redesigning their brand and creating, among other things, a promotional folder and brochure inserts.
This exclusive address contains a boutique hotel, restaurant, bars, members club and night club housed in a grand Georgian house. Nº5 originally approached us at the end of 2008 to refresh their identity and design new promotional collateral.
Their original logo looked like this ...
————
and we re-worked the design ...
——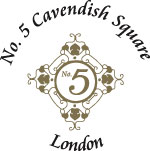 ———————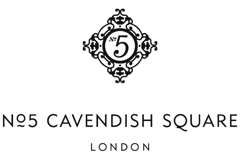 The crest was re-drawn to have more impact and the typography was also reconsidered, creating a more timeless identity.
We created a style guide that covered logo usage, typography, colours and other general rules.
Nº5 also wanted a new identity for all the restaurants, meetings / events spaces, bars and guest bedrooms, and here they all are: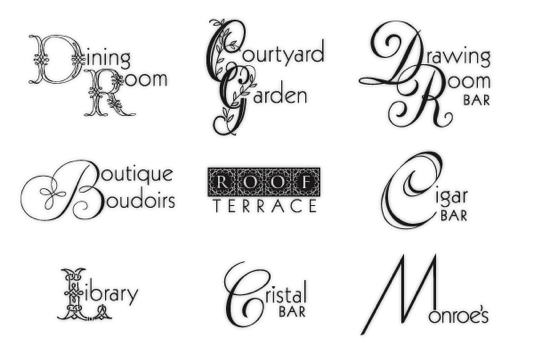 Finally, as well as new business and members' cards, we created a multi-purpose folder to hold a range of themed inserts.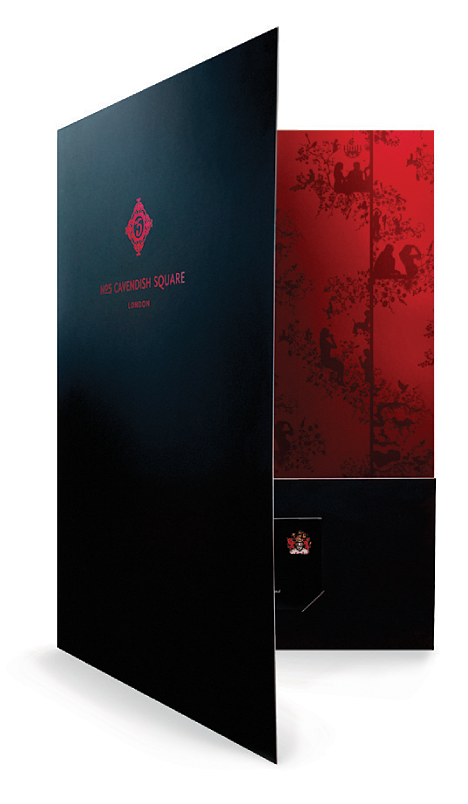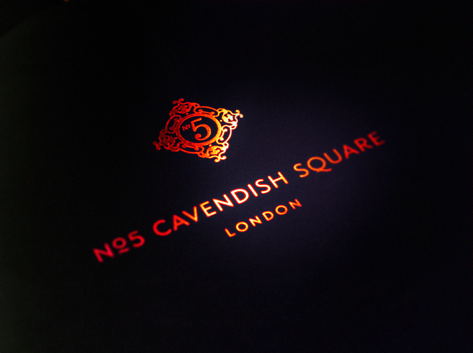 We designed four different inserts covering the different aspects of Nº5; frolic (night life / parties), feast (restaurants), host (meetings) and retire (hotel rooms)—shown here.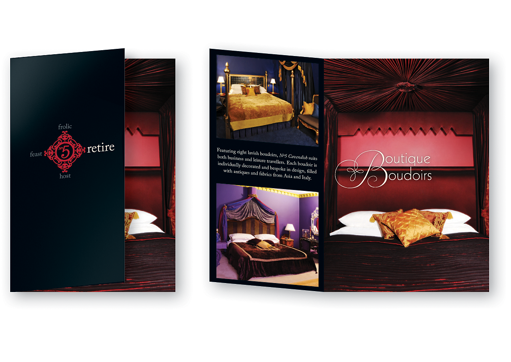 Each insert has a half-sized cover so only a small "teaser" of the interior is initially seen: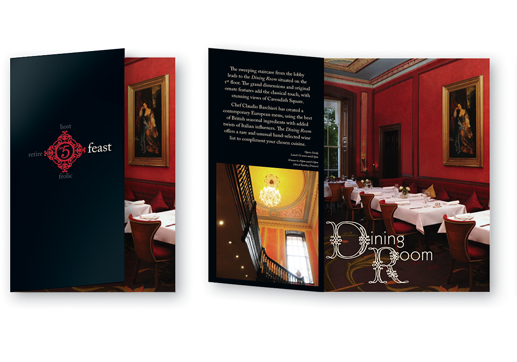 We also drew new floor plans for the building, illustrating the location and dimensions of each hireable space, to appear on the reverse of the host insert: