Menu template design
We've designed menus for many restaurants, from single sided brasserie style menus to bound versions with their own bespoke cover. We can also supply templates in MS Word for printing in-house. All the formatting is set up as pre-defined styles so it is a simple task for clients to update the menu's content and print them as and when they need to.
Here is a selection of previous designs...
These first few menus are printed on two sides of a single sheet. The stock we specified for
Villandry
is made from recycled beer mats and has a subtle flecked pattern as a result. The section headings are pre-printed onto the sheet and the menu items printed in-house afterwards.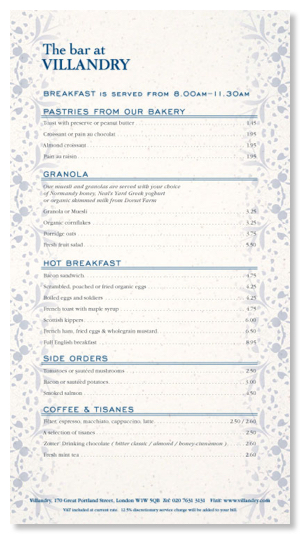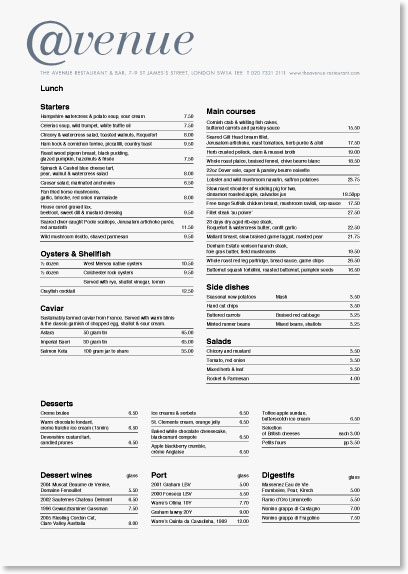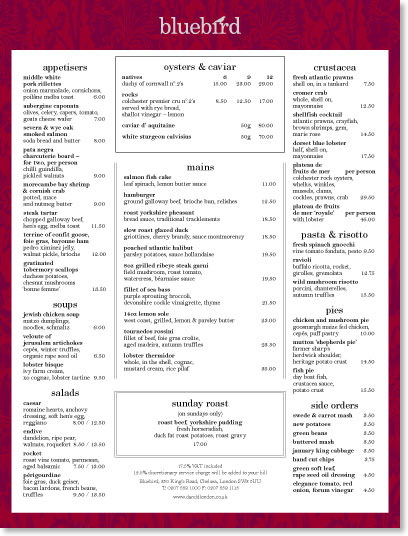 When we've designed menus with covers, such as
these for hush
, we've also created a template for the internal pages. These are supplied correctly paginated so they can be printed double sided and bound into the cover, usually with tied elastic...