Floridita cocktail menus
Since 2008 we have been designing and producing cocktail menus for Floridita bar and restaurant, London.
They approached us with an original cocktail book produced for the La Floridita — the original bar in Havana, where the daiquiri cocktail was originated: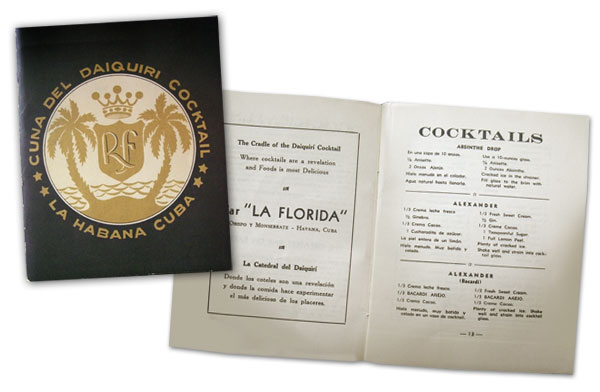 Floridita London wanted a similar vintage feel to their own menus.
We have produced three cocktail menus in a similar size (illustrated below) in 2008, 2009 (celebrating the fifth anniversary of the bar) and 2011: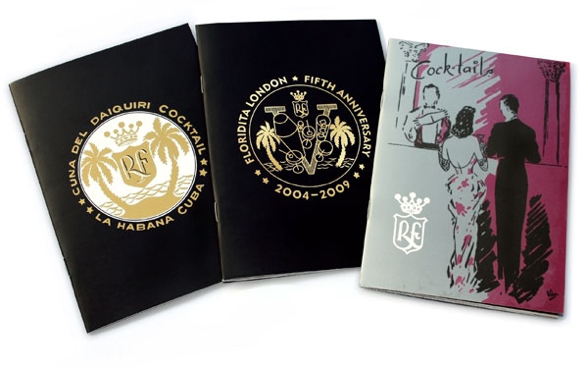 The pages have a deliberately distressed look ...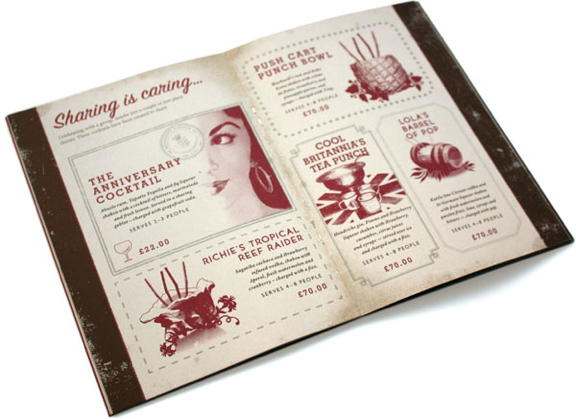 ... and in the latest version a Rare Rum Club promotional message, on the inside back cover, was produced using gloss black foil on a solid black background — creating an image that is only legible when the light catches it correctly: